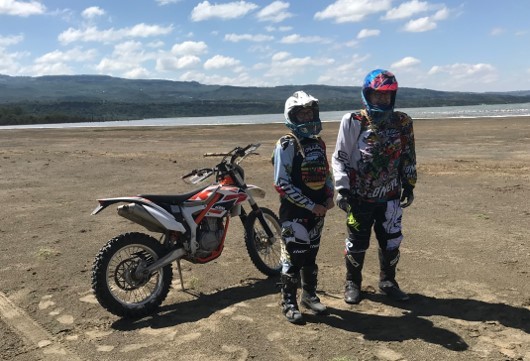 Nakuru to Lake Baringo
This was my first experience of off-road riding. The host, Dusty Helmets were outstanding. All the kits including bikes, riding armour and camel bags were provided. We received excellent tuition about the ins and outs of off-road riding prior to leaving. This was practical on road training.

All routes had a leader in front who knew the routes backwards. There was a backup car, a mechanic for any repair and excellent places to stay with very good accommodation and food. Frederic and his team were exceptional, encouraging, and supportive. This trip comes highly recommended.
Dates



Jun 10, 2022
Jun 11, 2022
Jun 12, 2022
Jun 13, 2022
Jun 14, 2022
Jun 15, 2022
Gallery